Read Our eNewsletter about Business Performance Training
Through our FREE eNewsletter we provide powerful thought leadership that helps leaders boost business performance!
You will receive…
Thought provoking articles
Workplace solution strategies and tips
Links to articles highlighting progressive management practices in other companies
Get helpful tips and techniques sent right to your inbox for free!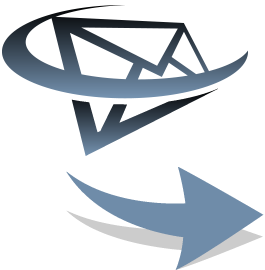 Ascent Management Consulting
Ascent Management Consulting has been transforming leaders and businesses solving perplexing workplace problems to boost productivity, profitability, quality, and customer solutions since 1997.
Our clients come from diverse industries including:
health care
mining
manufacturing
technology
education
government
engineering
others
Our proven processes of data gathering, analysis, and high involvement implementation, and business performance training have allowed us to build a track record of remarkable results for our clients.
Get a FREE Chapter of Our Book - Practical Guide for Internal Consultants
Today's demanding marketplace compels business leaders to direct all resources toward improving the bottom line.
For leaders of staff professionals, the fundamental dilemma is how to get the potent expertise contained in Human Resources, Quality, Finance, Systems, and Engineering applied to core business issues so that profitability and quality soar, costs are reduced, and response time is improved while creating more customized solutions.
This landmark book provides a practical and useful guide for unleashing this potential.
The Practical Guide for Internal Consultants translates solid, proven consulting principles into actionable practices that build the capacity of core work units and the capability of individuals.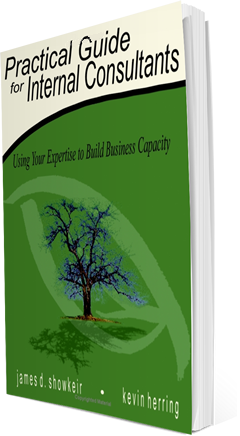 Keep up to date on our most recent helpful articles from the Management In Real Life Blog.
Discover posts on Communications, Empowerment, Innovation, Leadership, Management, Motivation, Partnering, Personal Development, & Strategy.
READ MORE
What Our Clients Are Saying…
Our proven processes of data gathering, analysis, and high involvement execution have allowed us to build a track record of remarkable successes for our clients.
More Testimonials
"There's been a metamorphosis."

"There has been an explosion of ideas. We're seeing remarkable progress on difficult problems."

Technology Company Board Member

"We are learning a lot, and commitment to the model is almost extreme. We are doing business a very different way now."

Aerospace Company Director

"We keep discussing your work and people share how in the two days since the session, they are already stopping and rethinking and approaching things differently."

Provincial Government Operations Director

"This was well worth it. We really learned what we needed to do to turn things around."

"I like what you guys teach. It works…what you do can have a more lasting impact."

"Last year we produced at five times the industry rate with lower costs than our competitors."

Manufacturing Company CEO

"[We're at] 25-30% profitability which is 15% above the rest of the industry, and we did it with half of the usual support staff."

Manufacturing Company Plant Manager

"I probably shouldn't tell you this, but I honestly didn't believe you could turn them around. I didn't think there was anything you could do that would change them. You made a believer out of me!"
Learn how our Ignite the Fire Training Series Can Make Dramatic Improvements in Your Organization's Success.